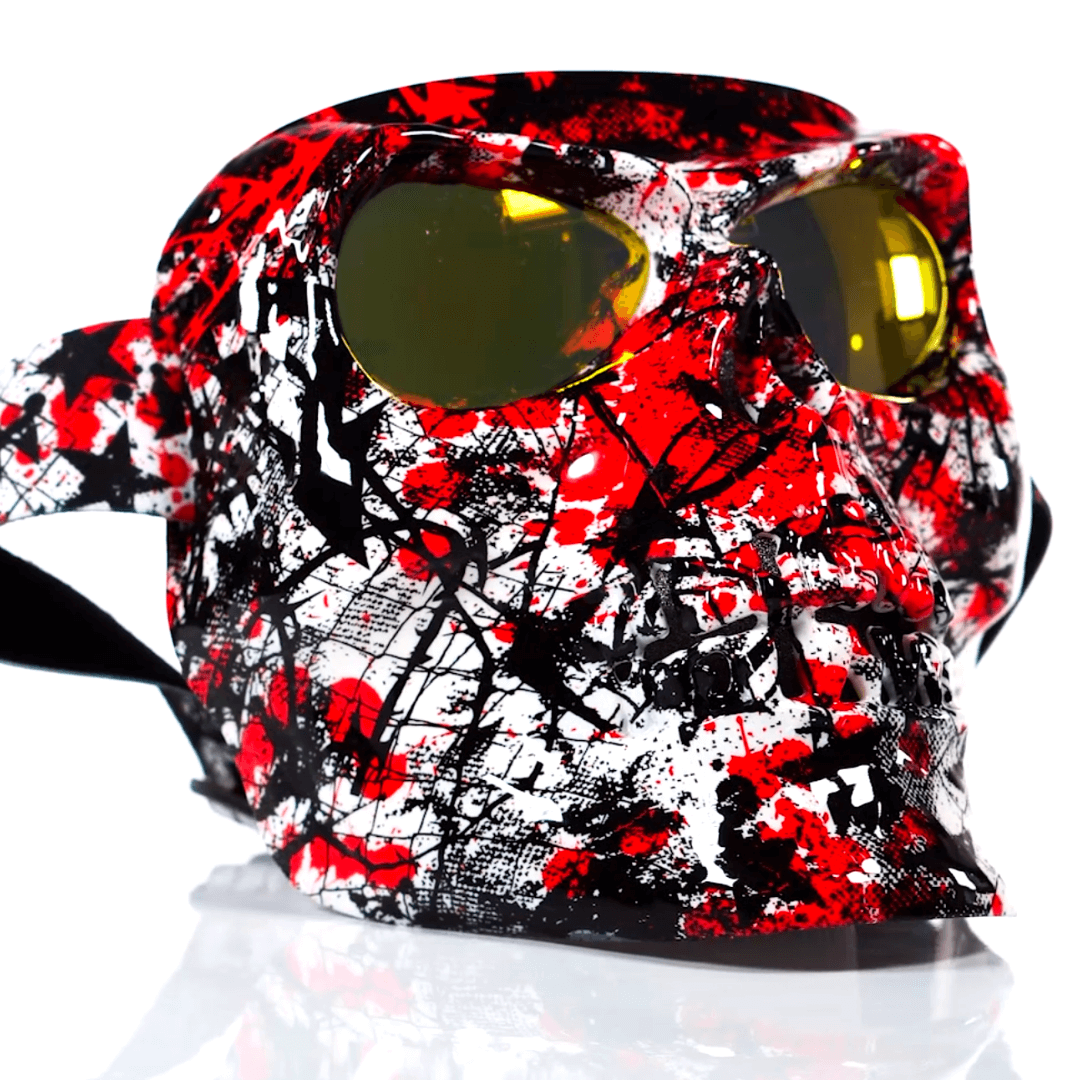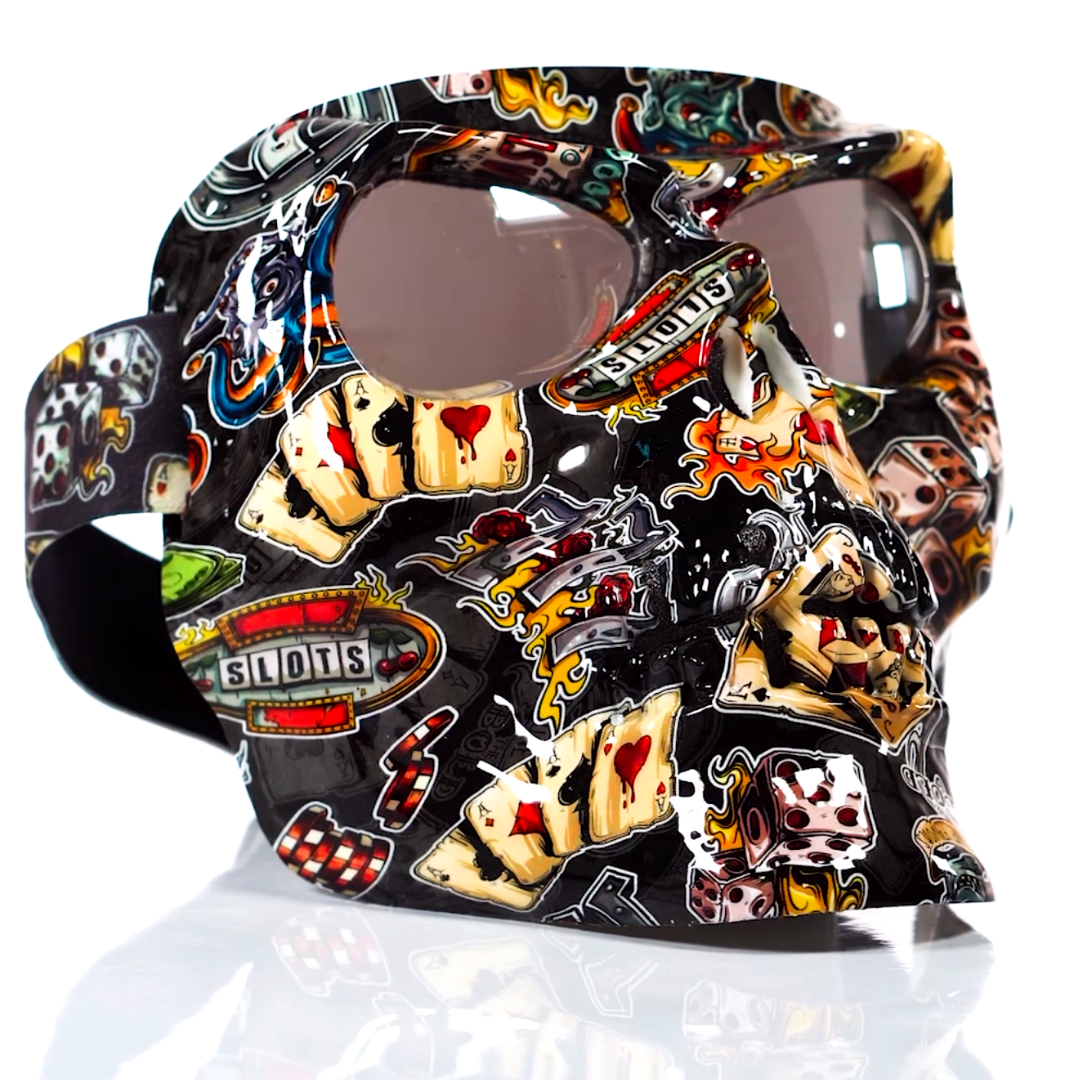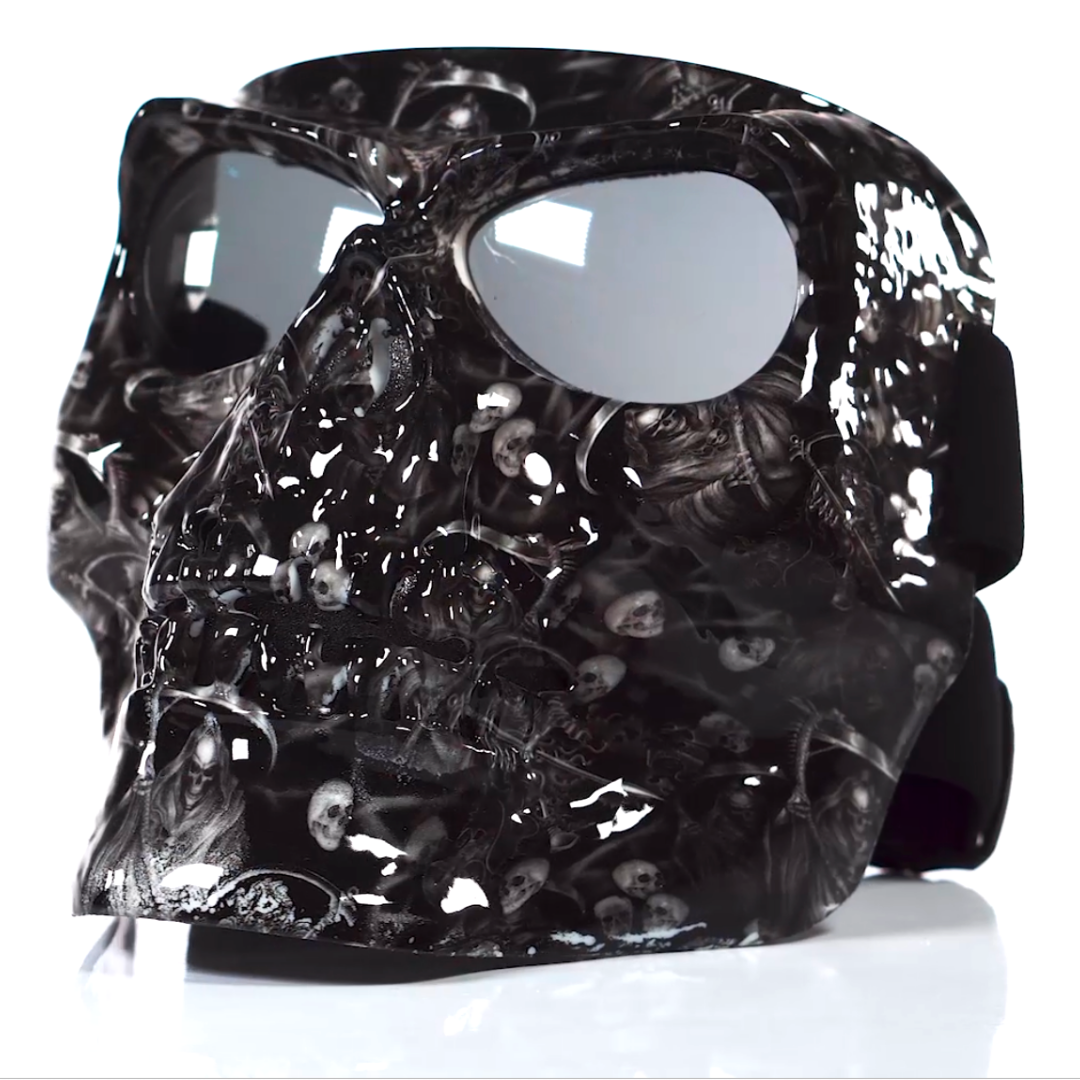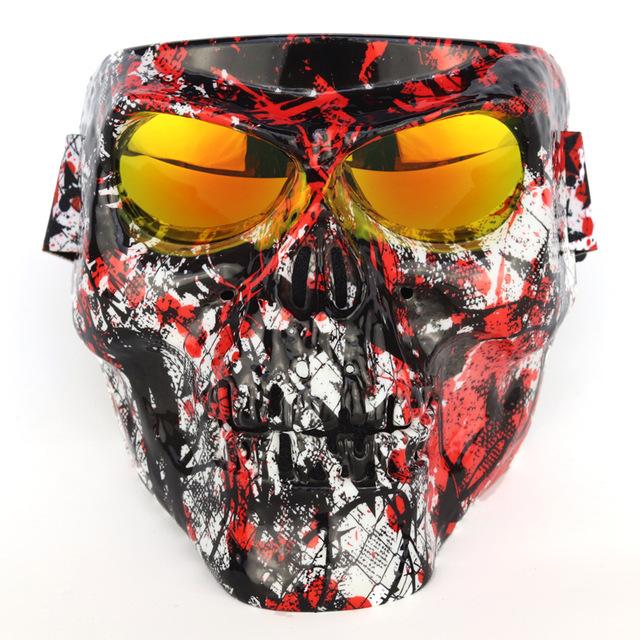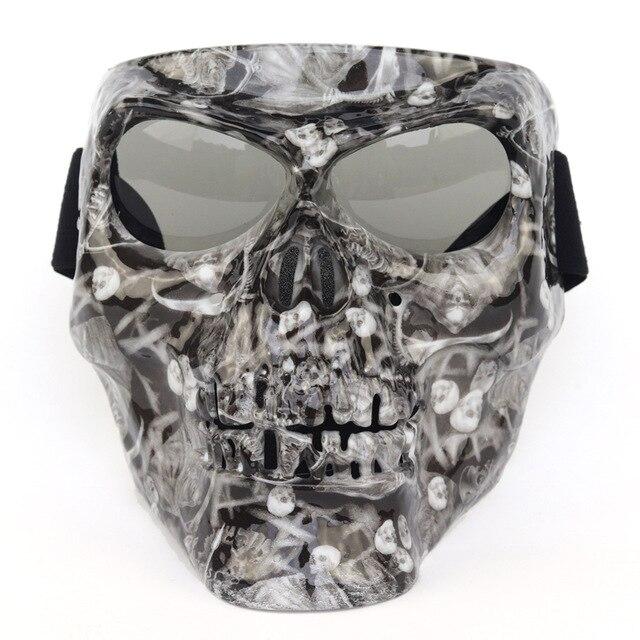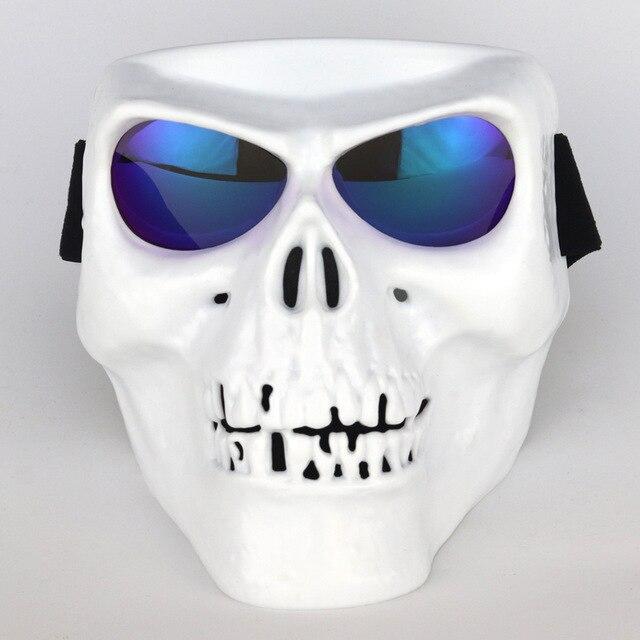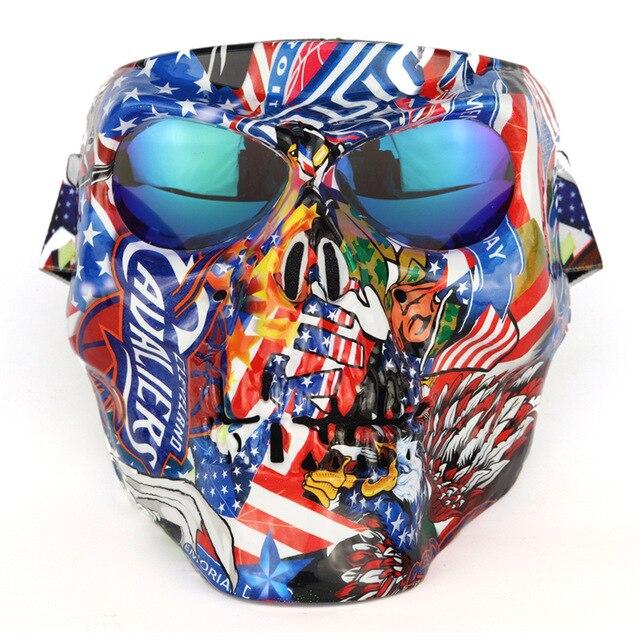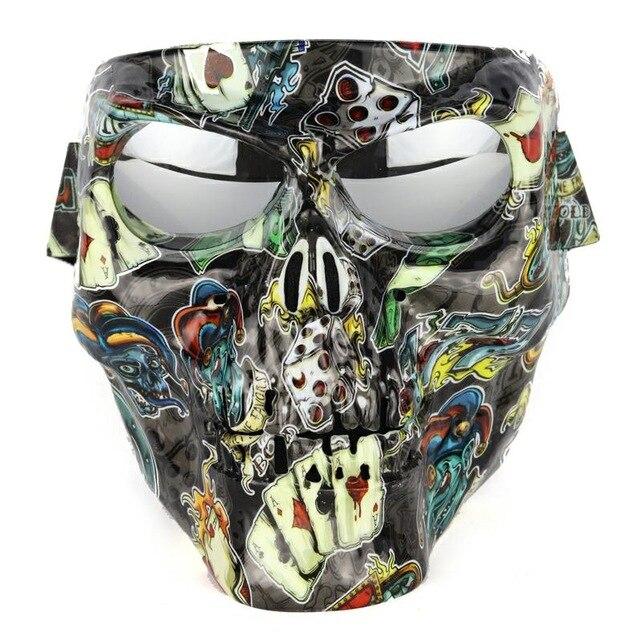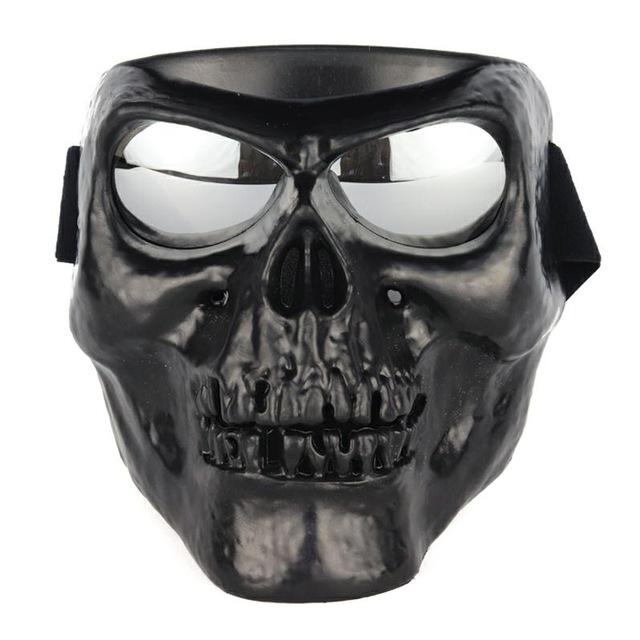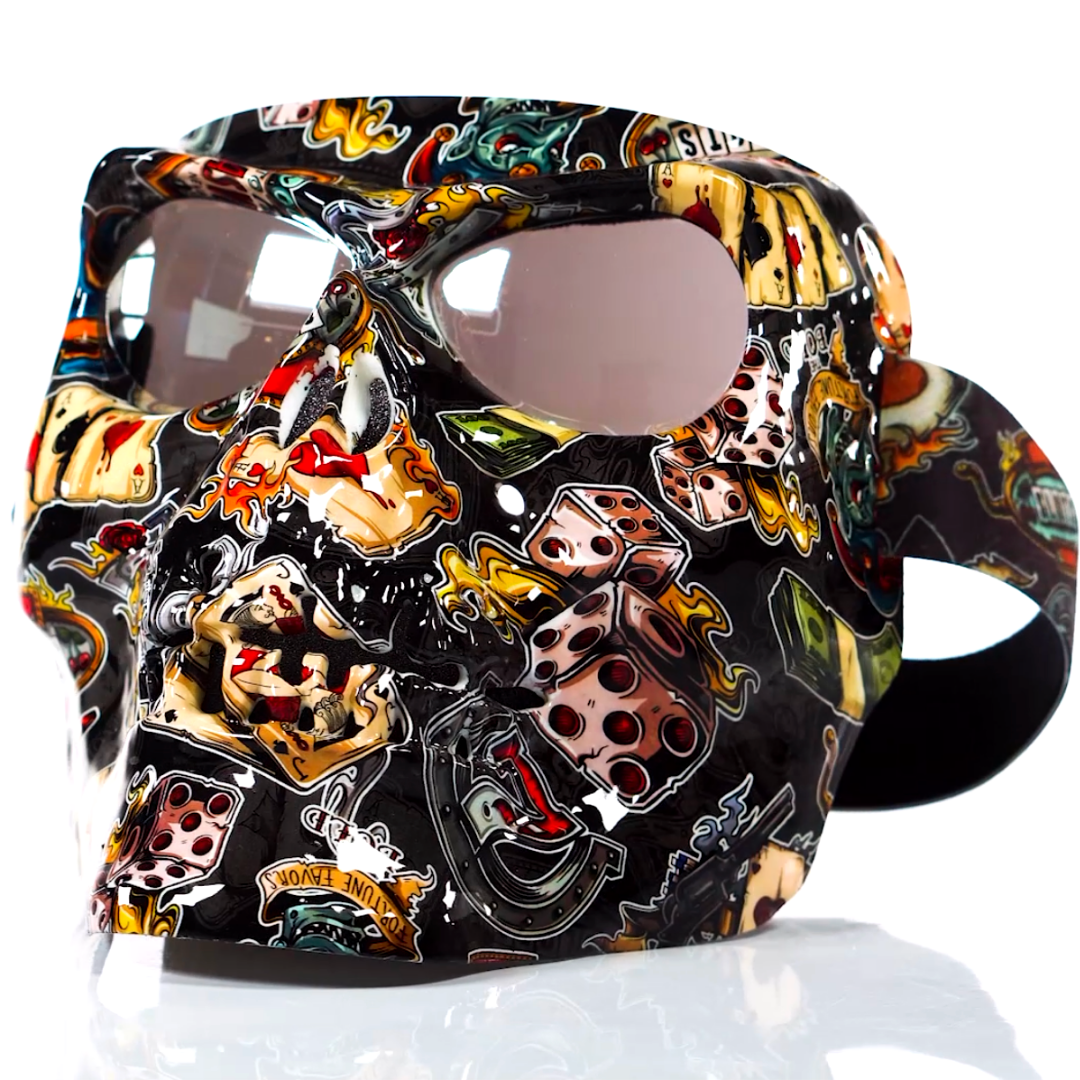 Skull™ (Buy 1 Get 1 Free!)
There's no better way to keep your face safe and look good doing it! Grab yourself a Skull™ for your next adventure.
The Skull™ features double-layer lenses to keep wind, dust, pebbles, and other debris out of your eyes. The lenses also protect against UV rays and help to prevent accidents caused by sun glare. This mask is the perfect companion for riders around the world looking to enjoy the outdoors without risking their eyes and face.
The mask can be used for:
Motorcycle
Bicycle
ATVs

Snow Sports
Buggies, and many other
The trouble that users often encounter is that the lenses are foggy. The product set up layers of barriers to give users a clear visual enjoyment.
Protection & Comfort 

With its soft, multi-layer sponge lining, this mask fits comfortably onto your face and keeps you safe all ride long.

Double lens 

The premium lens construction of this mask ensures UV protection and offers a great shield against flying debris.
Double-layer lenses, so that a layer of sealed air between the lenses, to ensure that the air inside the lenses is warm and dry.
The coating on the surface of the lenses is exquisite in appearance, which can effectively refract the glare of the lens and make the transmittance clearer.

Breathable foam film design
Fitted with a breathable foam layer, this mask effectively drains moisture and allows for optimal ventilation. This design also helps to keep the lenses from fogging during your ride.
Multi-layer sponge
The multi-layer sponge provides softness and head comfort which is very important if you use it every day.
Anti-skid belt

A good mask is supposed to make your ride better, not get in your way! Luckily for you, this mask is fitted with an anti-skid belt to ensure it fits just right from start to finish.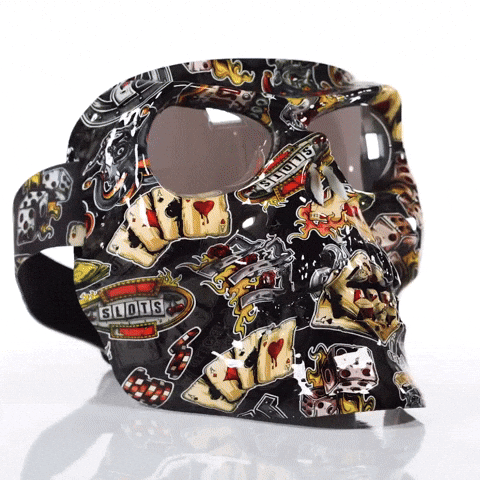 OUR ADVANTAGES
✔ 30 Days Money Back - No Questions Asked
✔ Tracking Number for every order
✔ Secure Payments via Credit / Debit Card or PayPal
✔ Fast Order Processing
✔ Top Quality Products
✔ Every product is inspected before shipment
✔ 24 / 7 Customer Support

SATISFACTION GUARANTEE
We claim that we offer the most innovative products in the world, so we offer a 30 days money back guarantee for all products.
If you have not had a positive experience with us, we will do everything we can to make you are 100% satisfied with your purchase.
We know that online shopping always involves some risk, which we want to take from you. We guarantee 100% secure payments and a 30 days money back guarantee!
Our customer support is available 24 hours a day, 365 days a year, if you need help or have questions about your order do not hesitate to contact us via online form on the website or on suport@luxarmy.store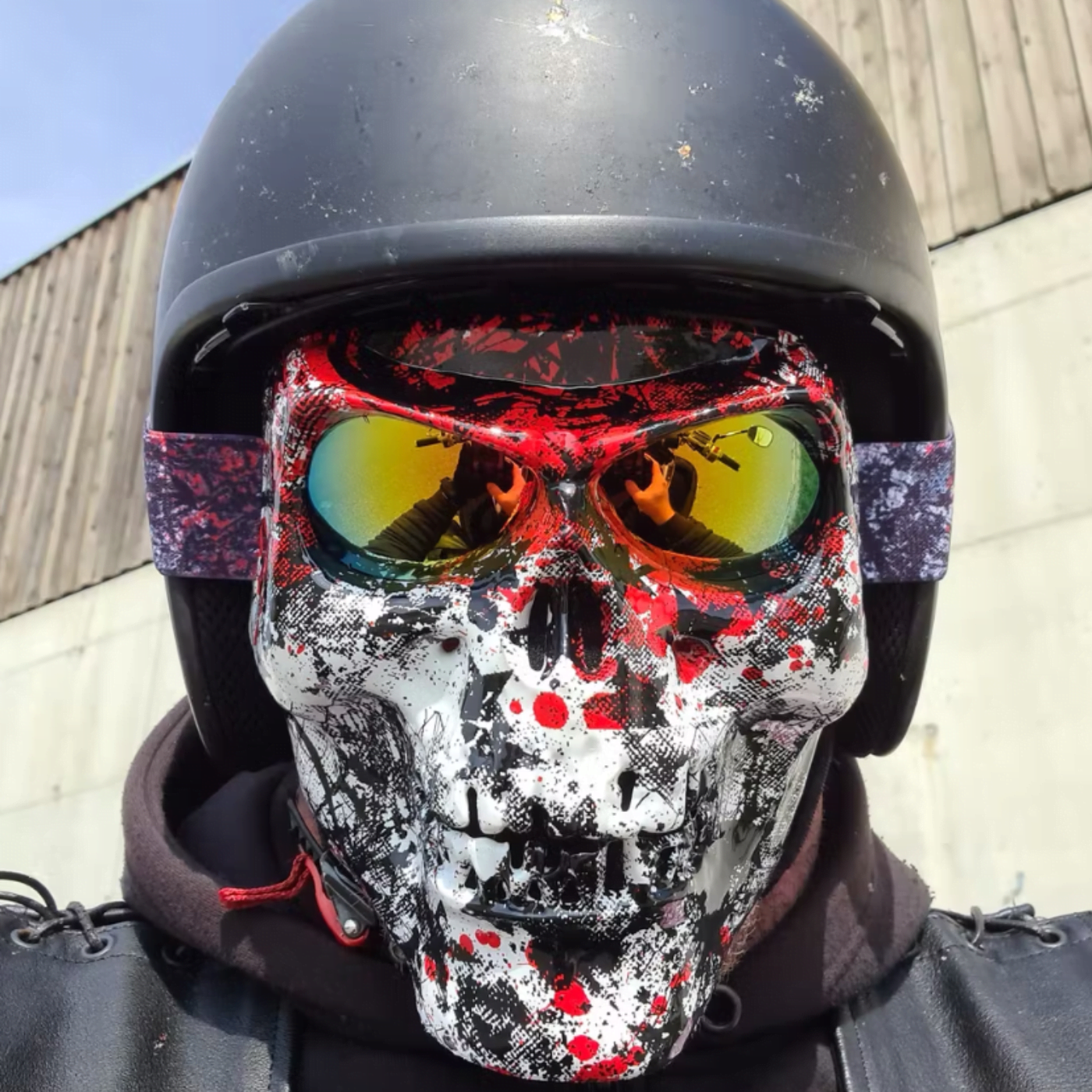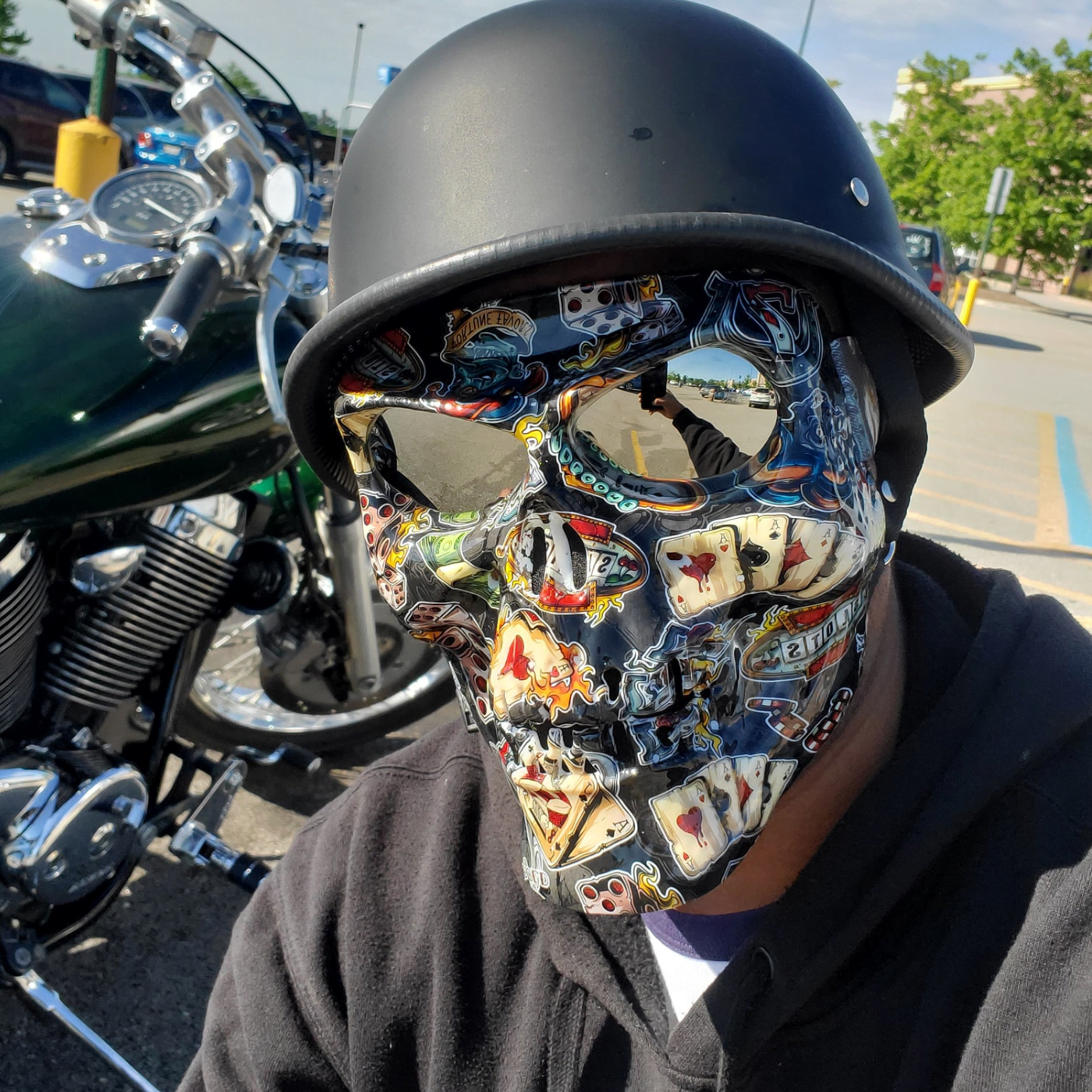 ⭐⭐⭐⭐⭐ 5/5
Gari Devies
Fantastic quality, very well made and very comfortable.
Super fast shipping to US.
I highly recommend 👌I will scare 😱 the crap out of people on my quad 😉
⭐⭐⭐⭐⭐ 5/5
John Morris
Had my first ride with my new mask this morning. The mask barely fogged up at all and visibility is just like wearing a pair of sunglasses. All in all I highly recommend!
Frequently Asked Questions
You can wear your prescription sunglasses under the mask as long as they're not too big.
The lens size is large enough and your peripheral vision will not be significantly impaired.
The product set up layers of barriers to give users a clear visual enjoyment. The mask is with double-layer lenses and ensures that the air inside the lenses is warm and dry.
We have different options. The masks that have coloured lenses are for sunny weather and the ones that have clear lenses are suitable for both day and night riding.
The lenses of the mask can not be changed or replaced. Therefore, we have made sure that you can find different combinations and colors on our website according to your style and taste.
Skull mask
Awsome mask keeps the wind out lenses are super clear and the looks u get when riding are awsome everyone checks you out would recommend to anyone that rides with a half face helmet great job guys
Skull mask
The mask is better than I thought.
Easy to use and a head turning item.
Great work