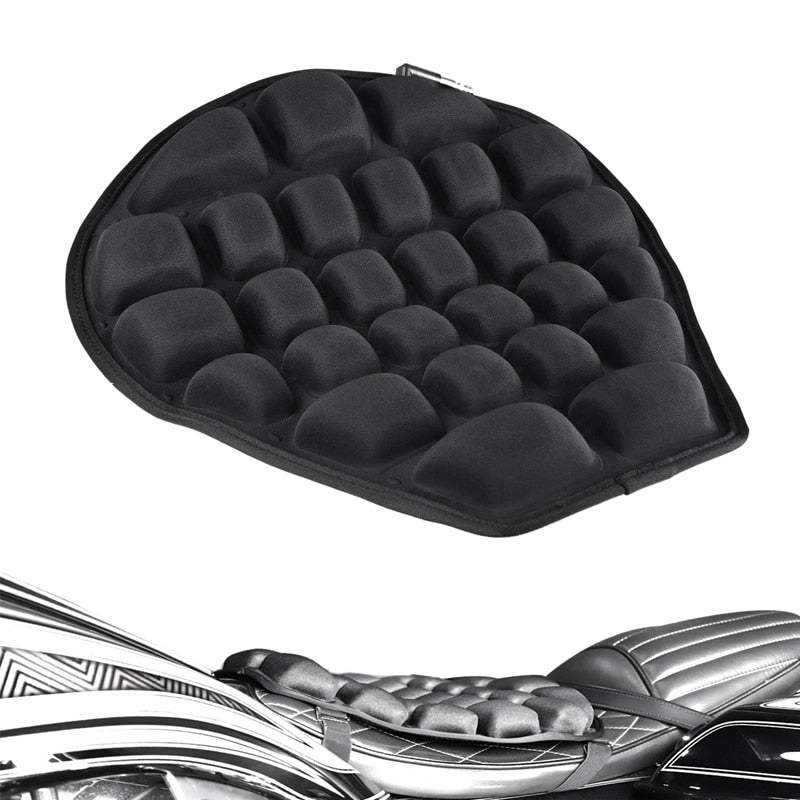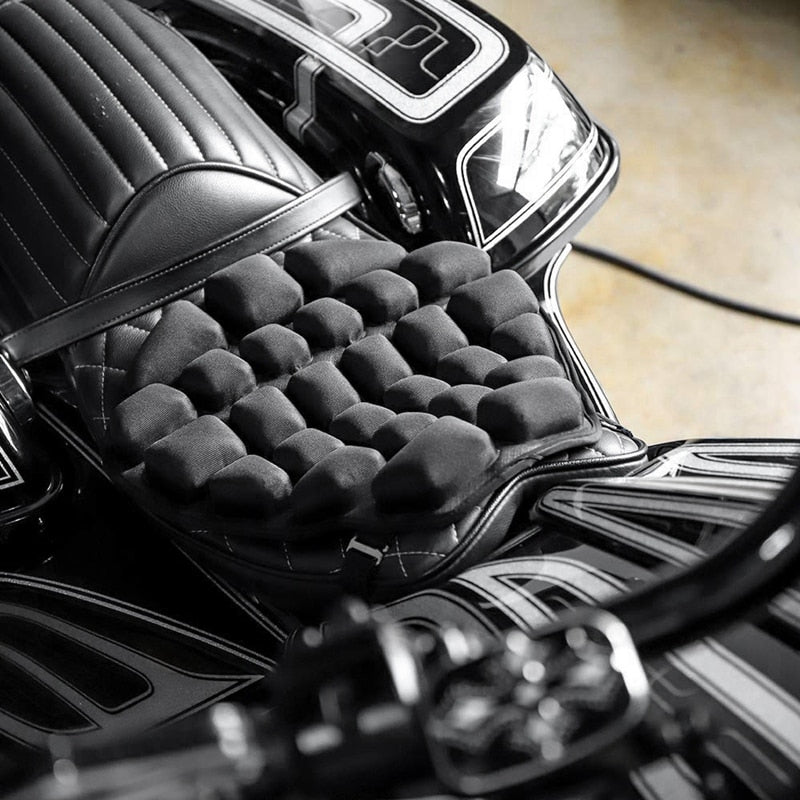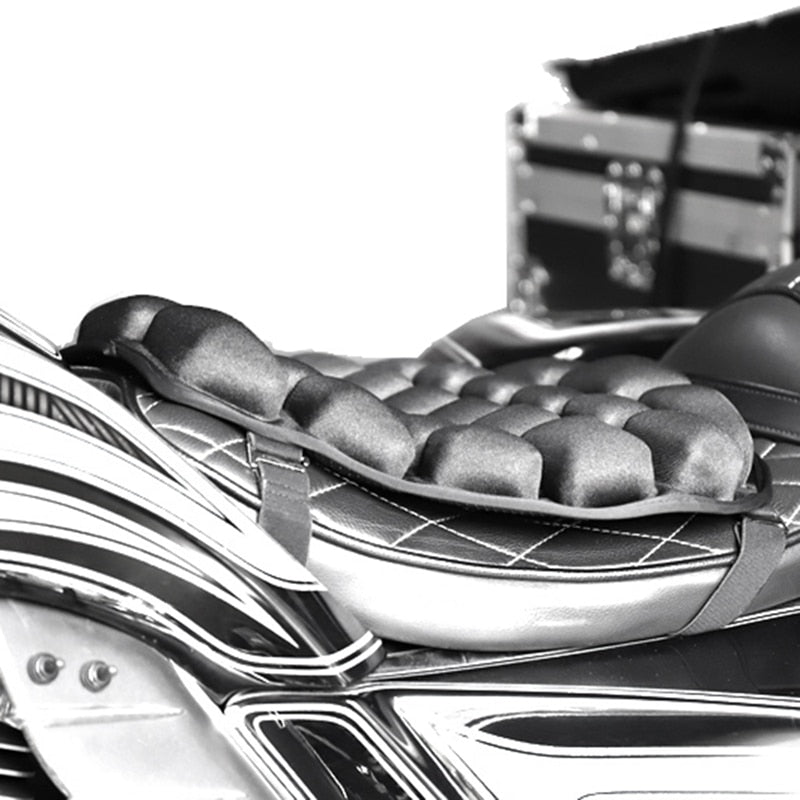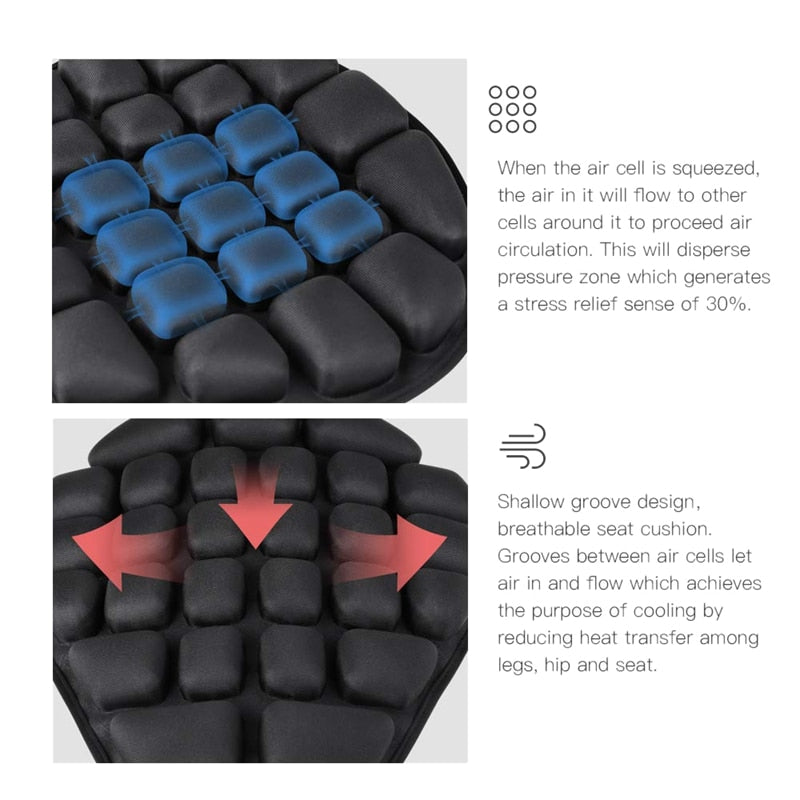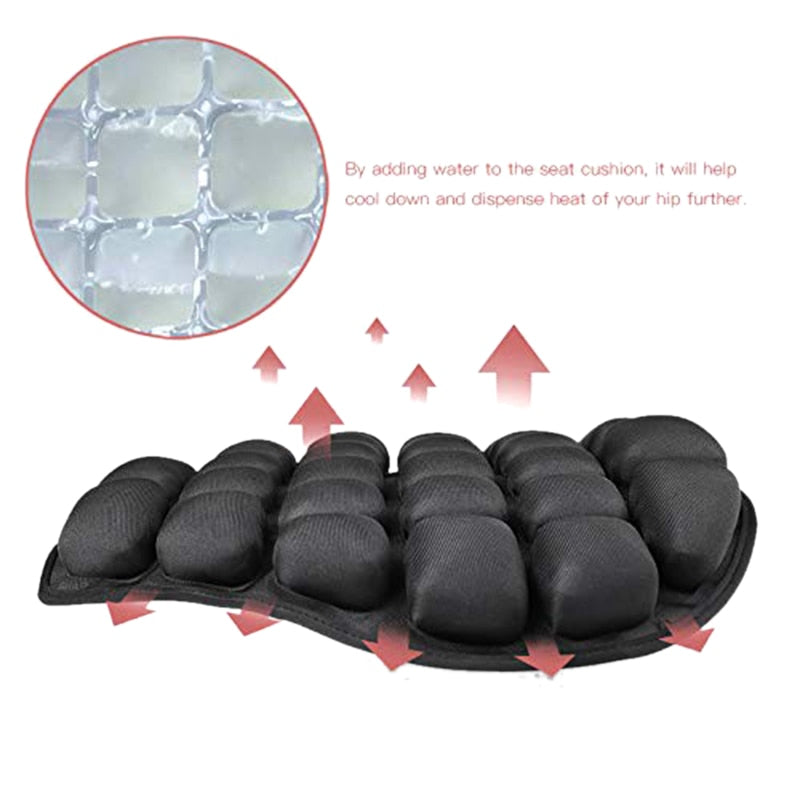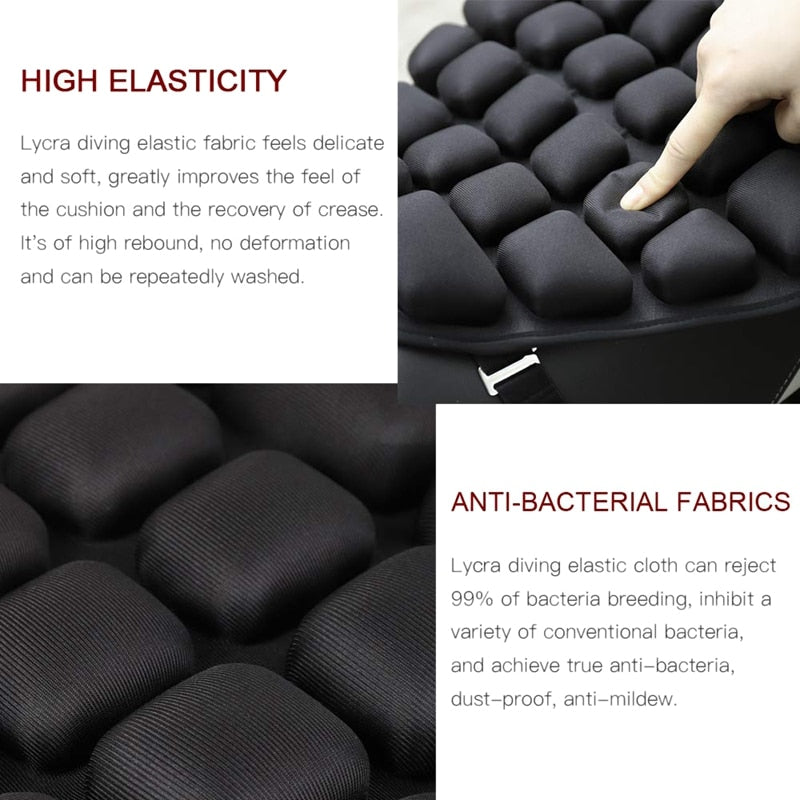 SITONAIR™ - Motorcycle Seat
Being a motorcyclist means enjoying a feeling of freedom most drivers simply never experience. Those long rides, those endless open miles…

But how can you enjoy this freedom when your seat causes you painful discomfort?

Choose comfort. Choose pain-free bike rides. Choose SITONAIR™
THE ULTIMATE COMFORT FOR LONG RIDES - Great for those who go on long rides or for those that are looking for an all around solution for a more comfortable riding experience. 

Major Shock Reduction
Reducing shock from the road beneath your wheels gives a major boost to your riding comfort.
Formulated to absorb many of the bumps and rumbles that reach your seat, the Air Motorcycle Seat Cushion is crafted to give you a smoother ride, time after time

Promotes Blood Circulation To The Legs
Suffer from numb aching legs after spending time on your bike? The Air Motorcycle Seat disperses your weight more optimally, meaning more comfort and better blood flow to your legs.

Reduces Pressure On Sensitive Areas
The ergonomic shape of the inflatable seat reduces pressure on the tailbone, coccyx, and prostate, meaning those all-important body parts get the comfort they need.
OUR ADVANTAGES
✔ 30 Days Money Back - No Questions Asked
✔ Tracking Number for every order
✔ Secure Payments via Credit / Debit Card or PayPal
✔ Fast Order Processing
✔ Top Quality Products
✔ Every product is inspected before shipment
✔ 24 / 7 Customer Support

SATISFACTION GUARANTEE
We claim that we offer the most innovative products in the world, so we offer a 30 days money back guarantee for all products.
If you have not had a positive experience with us, we will do everything we can to make you are 100% satisfied with your purchase.
We know that online shopping always involves some risk, which we want to take from you. We guarantee 100% secure payments and a 30 days money back guarantee!
Our customer support is available 24 hours a day, 365 days a year, if you need help or have questions about your order do not hesitate to contact us via online form on the website or on suport@luxarmy.store