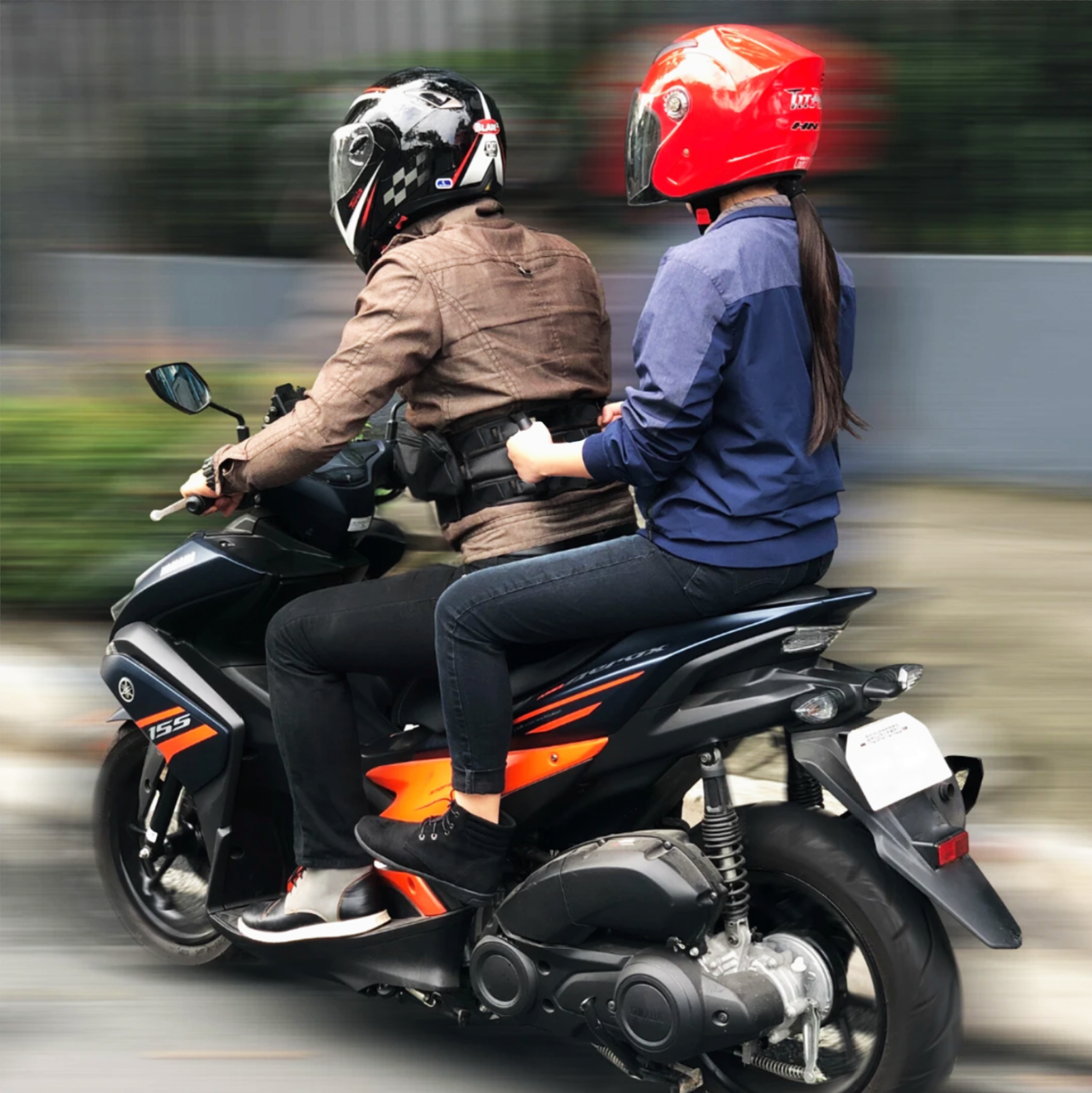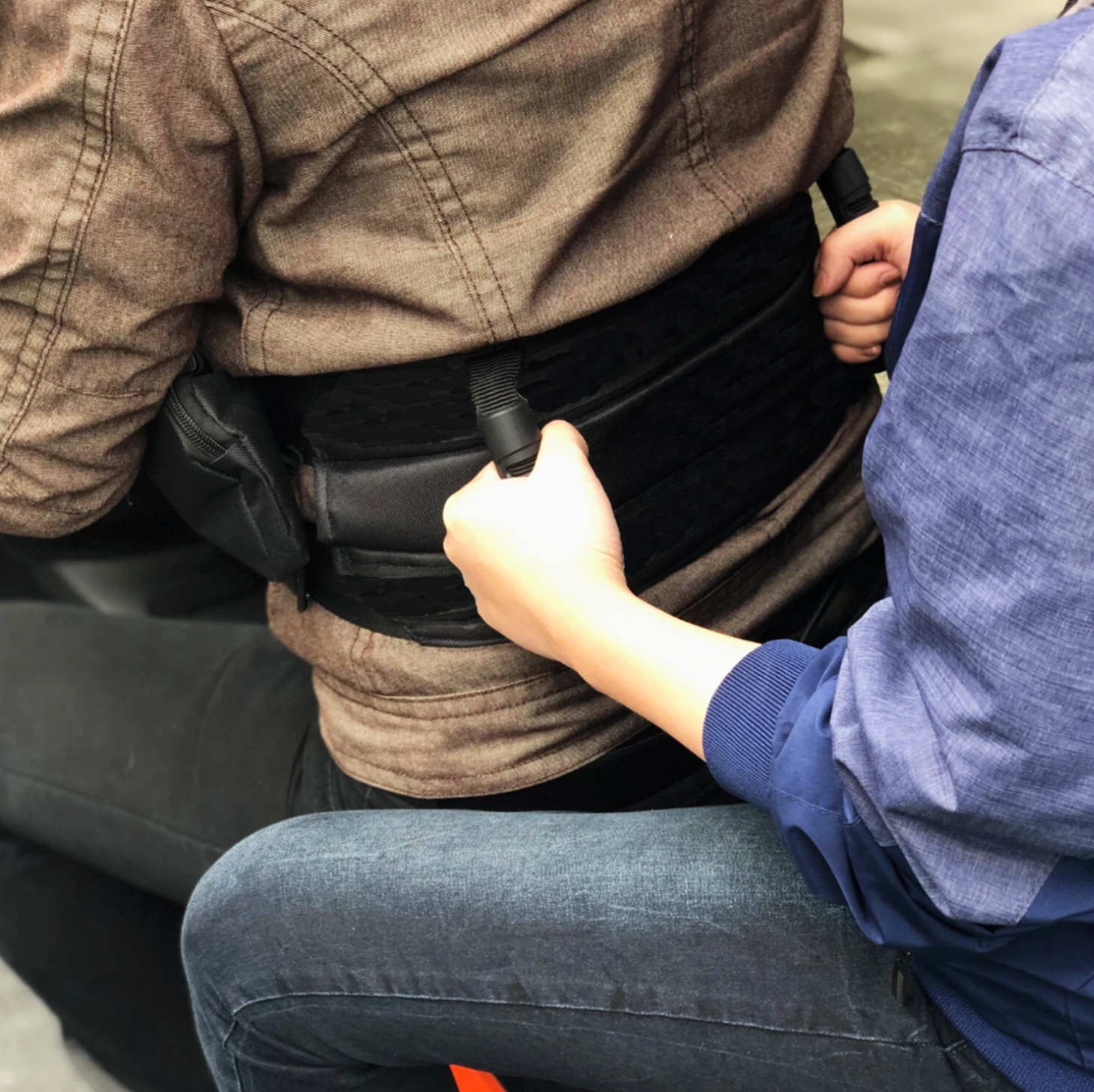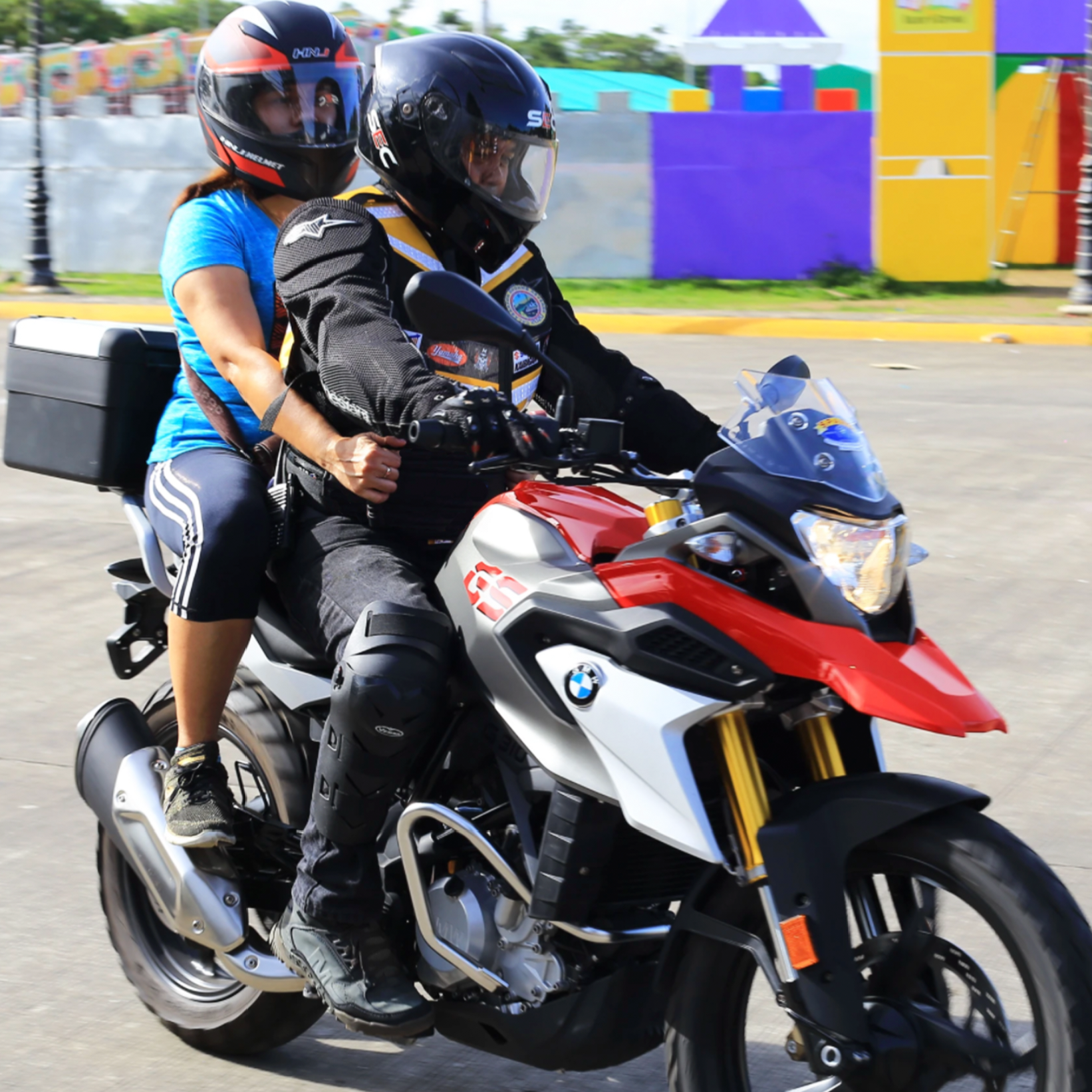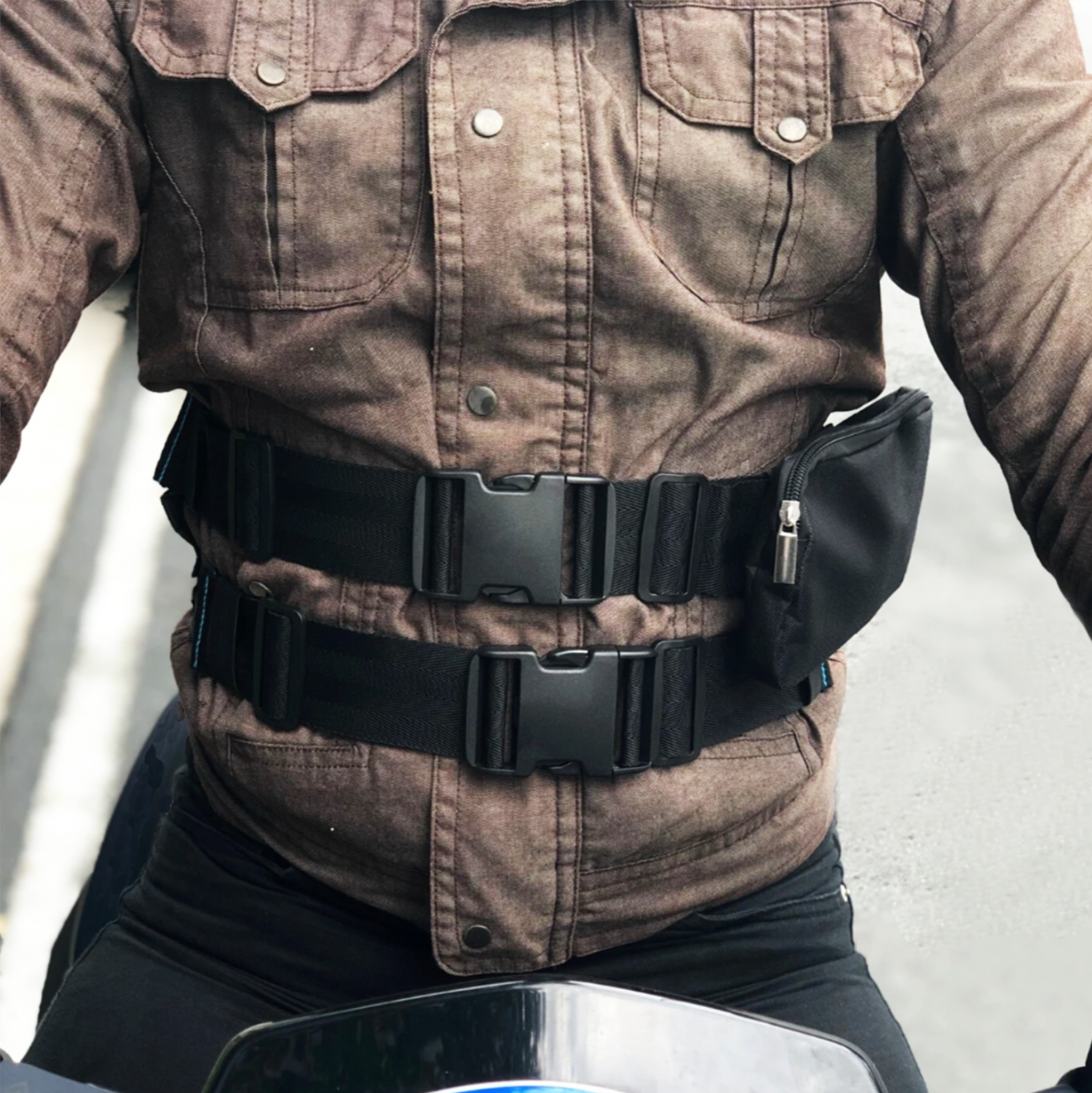 GRIPMASTER™- THE MOTORCYCLE PASSENGER COMFORT AND SAFETY BELT SYSTEM
Introducing GripMaster™- The Next Generation Motorcycle Passenger Belt That Provides A Safe And Secure Ride For Any Passenger. Totally Eliminate Uncomfortable Two-Up Riding And Prevent Clashing Of Helmets!


SAFE & SECURE RIDE FOR PASSENGERS 
GripMaster is a comfortable, lightweight belt that provides a secure grip and grip support bones for any passenger to hold on safely. Your passenger will never feel more at ease!


MORE COMFORTABLE RIDER EXPERIENCE 
Rider fatigue will be greatly reduced by transferring all of the pillions weight onto the riders hips. This in turn relieves pressure on the riders back and arms, while still allowing full freedom of movement.


PREVENT ANY FALLS
The GripMaster belt will reduce sudden jerks of the body when accelerating fast or braking harsh. Through ensuring that the rider has a secure hold, falls due to a lack of grip will be prevented. 
MULTIFUNCTIONAL DESIGN

The belt is designed to be worn on either side; with handles to the front of the driver, or with handles to the back of the driver. When travelling at higher speeds, the rider will grip the front handles to improve aerodynamic efficiency and when travelling at lower speeds, the rider will grip the back handles to give them greater comfort by sitting naturally upright. 

IDEAL FOR ALL AGES 

GripMaster is designed for riders of all ages and sizes to comfortably hold on, giving the driver freedom to 
manoeuvre more easily. Grab the safe handle and roam the roads safely!

ONE SIZE FITS ALL

One size fits all with our velcro and buckle straps - you can fully adjust the length and tightness to fit your shape and size. Suitable for men and women, it's a must-have for when the next trip is due!
OUR ADVANTAGES
✔ 30 Days Money Back - No Questions Asked
✔ Tracking Number for every order
✔ Secure Payments via Credit / Debit Card or PayPal
✔ Fast Order Processing
✔ Top Quality Products
✔ Every product is inspected before shipment
✔ 24 / 7 Customer Support

SATISFACTION GUARANTEE
We claim that we offer the most innovative products in the world, so we offer a 30 days money back guarantee for all products.
If you have not had a positive experience with us, we will do everything we can to make you are 100% satisfied with your purchase.
We know that online shopping always involves some risk, which we want to take from you. We guarantee 100% secure payments and a 30 days money back guarantee!
Our customer support is available 24 hours a day, 365 days a year, if you need help or have questions about your order do not hesitate to contact us via online form on the website or on suport@luxarmy.store
Grip Master
Just received it. It looks sturdy and well made. I haven't tried it yet. I'll review again once I get to try it.