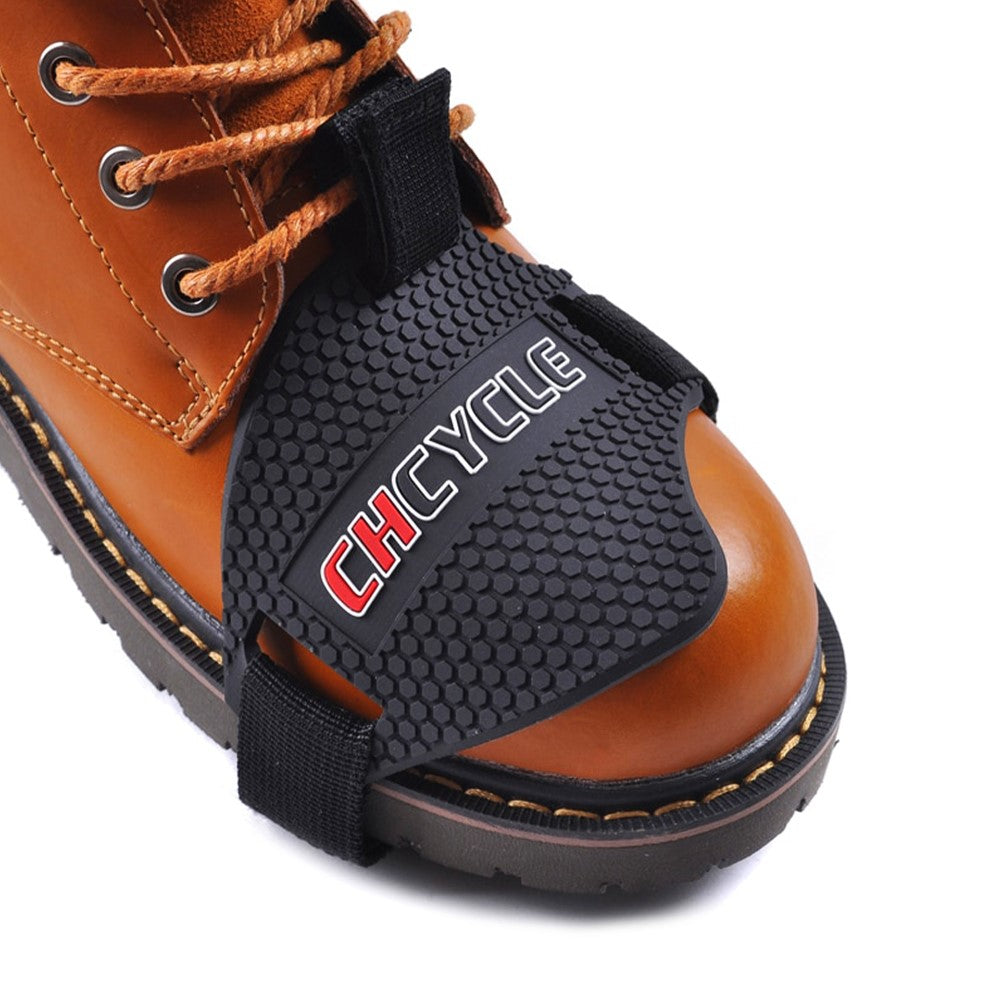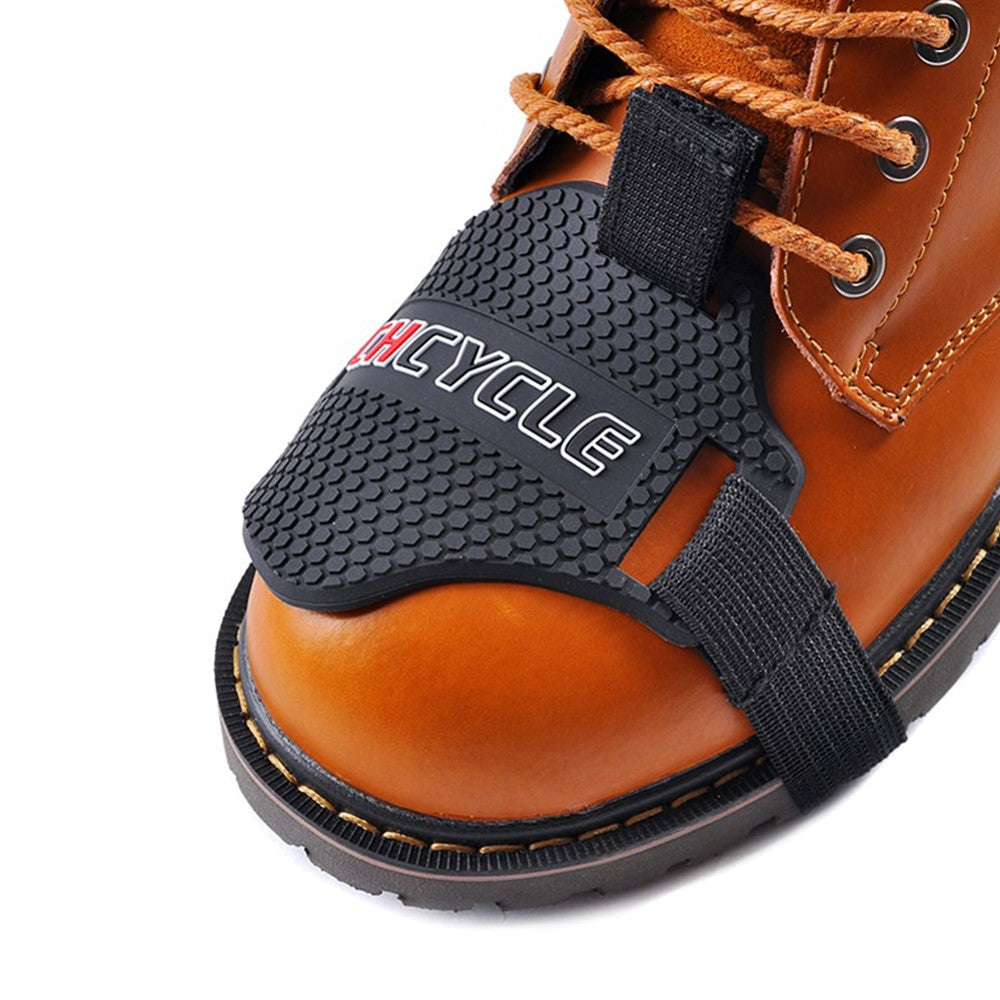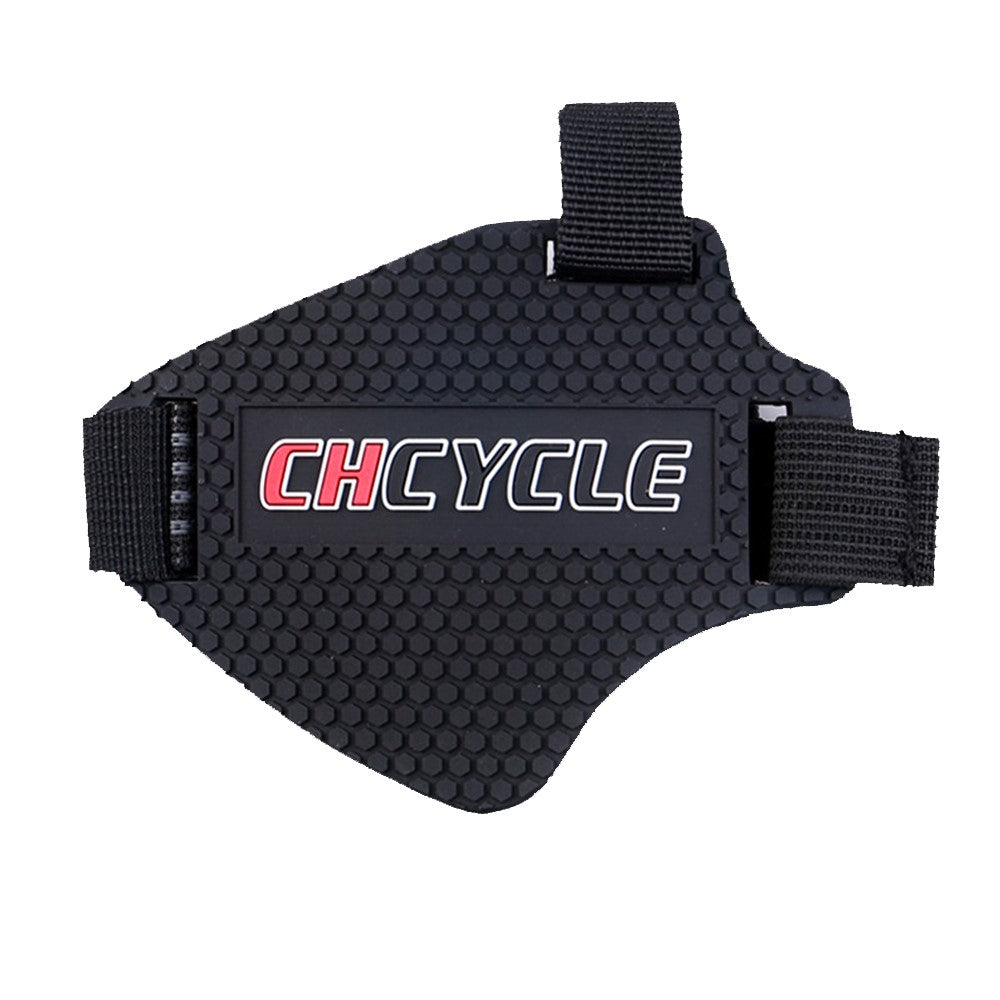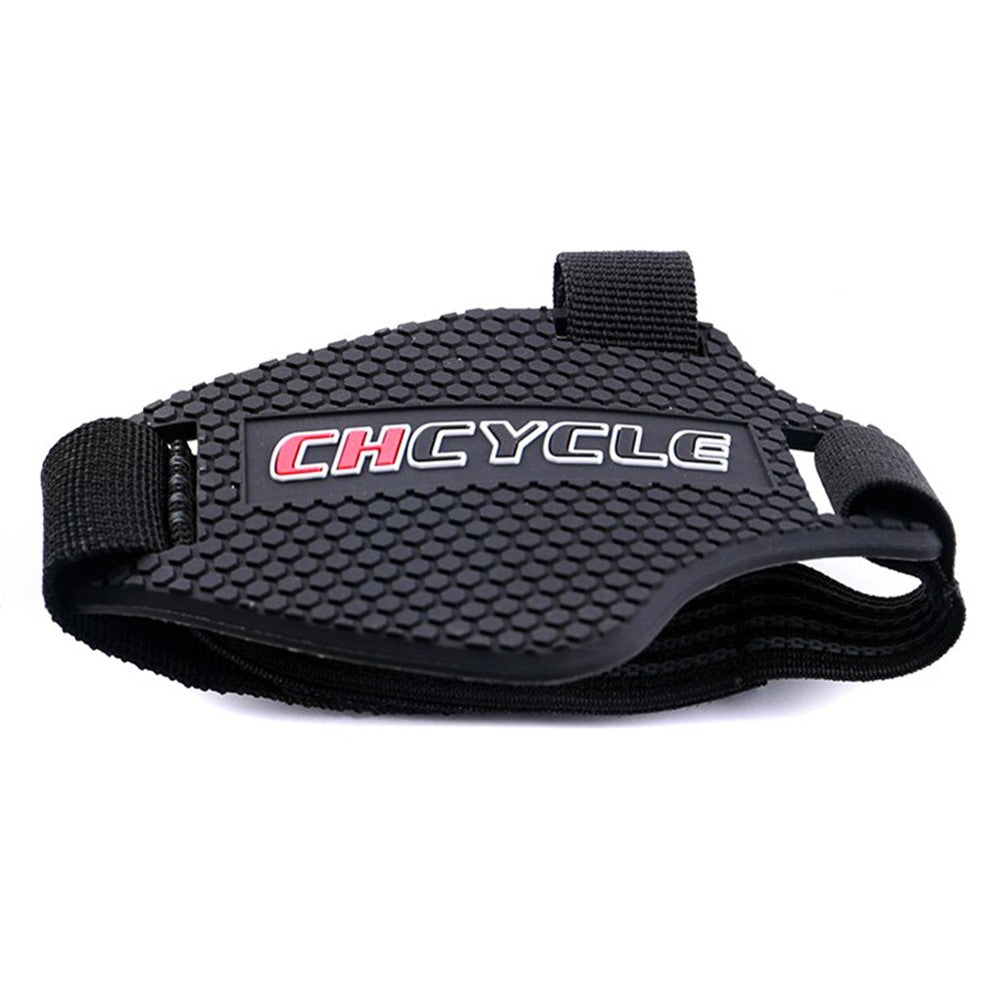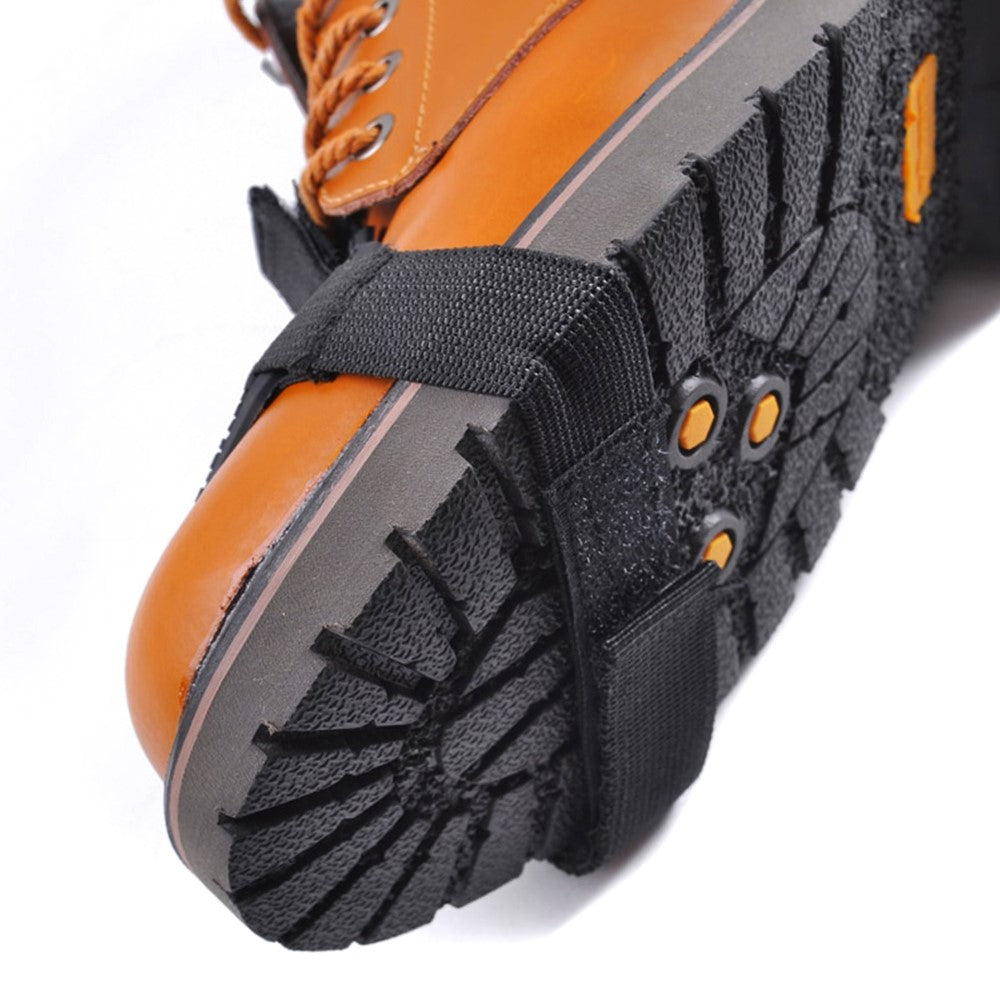 CHCYCLE™ - Boot Protector
THE SLIP-ON PROTECTOR WHICH SAVES YOUR BOOTS
Here is a simple answer to the age-old problem of protecting your boots while riding. Some low-quality gear shifters leave black marks on your boot and metal shifters can scuff, scratch, and eventually ruin your boot. The CHCYCLE™ protector is a simple TPU soft rubber protector on a non-slip Velcro strap that easily fits over any size boot and protects the toes from being ruined by the gear shifter.
ADJUSTABLE STRAP
The strap can be adjusted according to the actual needs. Soft rubber allows for a tight fit to most size boots and shoes. We stand behind all of them with a 100% product guarantee and promise to give you the best in customer care.

GUARANTEED NOT TO FALL OFF

CHCYCLE™  has a strap to grab onto your shoelace and an elastic strap that goes under your foot, so it doesn't slip off. They're also suitable for any type of shoe.

OUR ADVANTAGES
✔ 30 Days Money Back - No Questions Asked
✔ Tracking Number for every order
✔ Secure Payments via Credit / Debit Card or PayPal
✔ Fast Order Processing
✔ Top Quality Products
✔ Every product is inspected before shipment
✔ 24 / 7 Customer Support

SATISFACTION GUARANTEE
We claim that we offer the most innovative products in the world, so we offer a 30 days money back guarantee for all products.
If you have not had a positive experience with us, we will do everything we can to make you are 100% satisfied with your purchase.
We know that online shopping always involves some risk, which we want to take from you. We guarantee 100% secure payments and a 30 days money back guarantee!
Our customer support is available 24 hours a day, 365 days a year, if you need help or have questions about your order do not hesitate to contact us via online form on the website or on suport@luxarmy.store